Marta Oms & Ellie Bloemendaal TCJE #3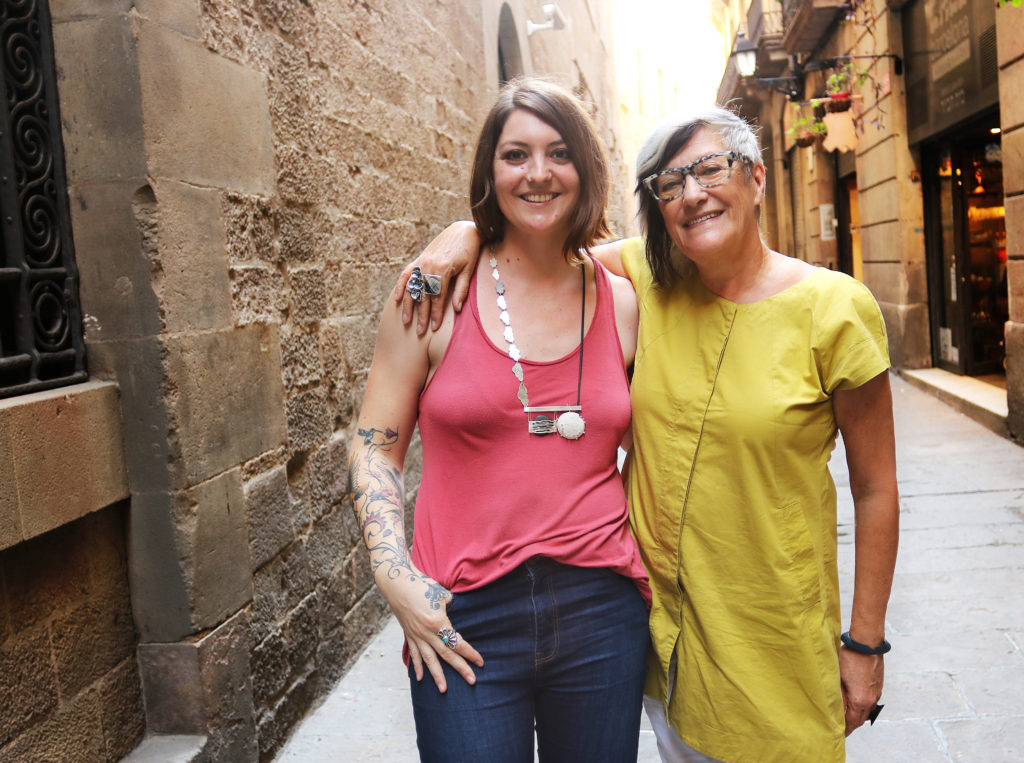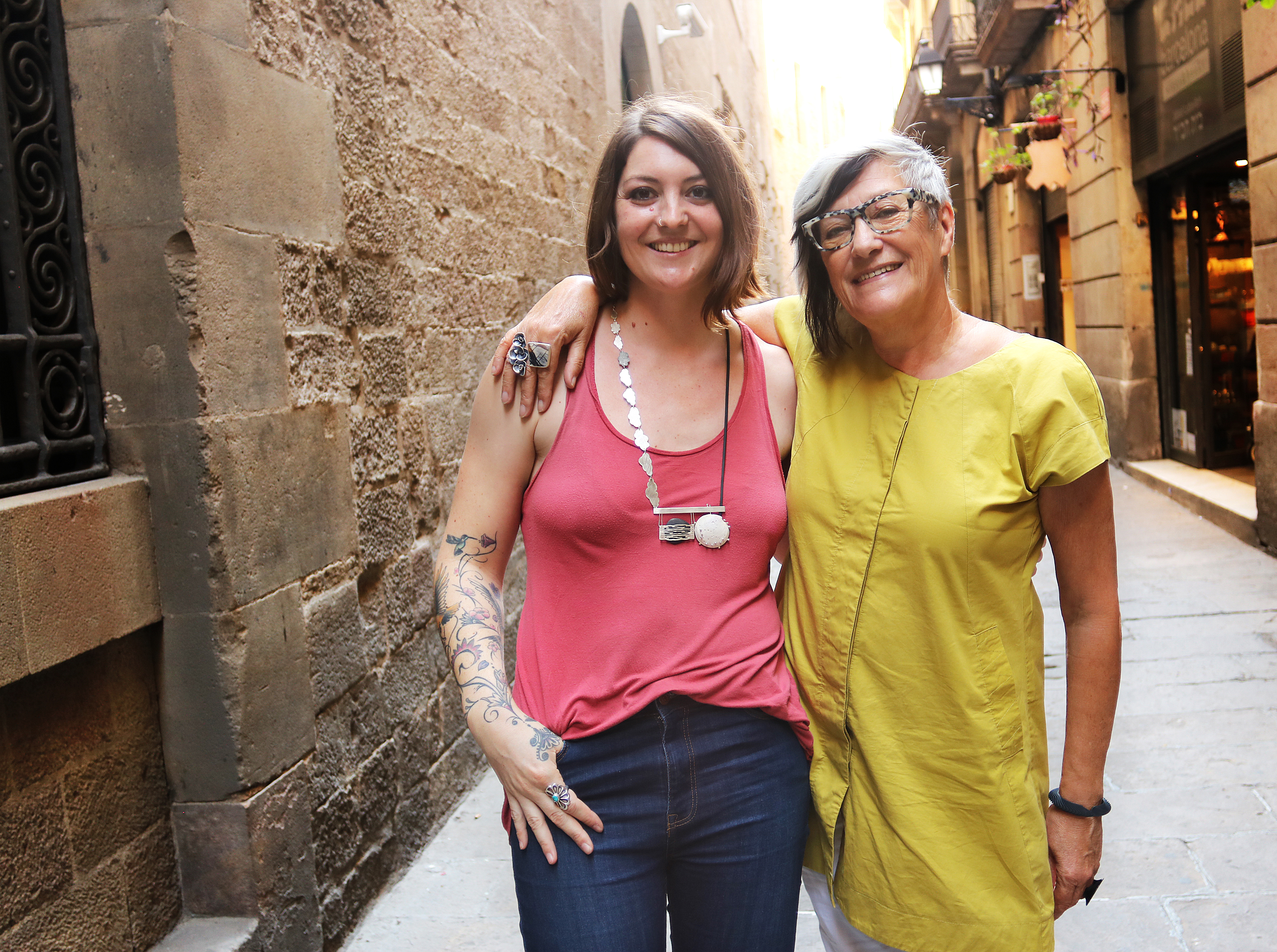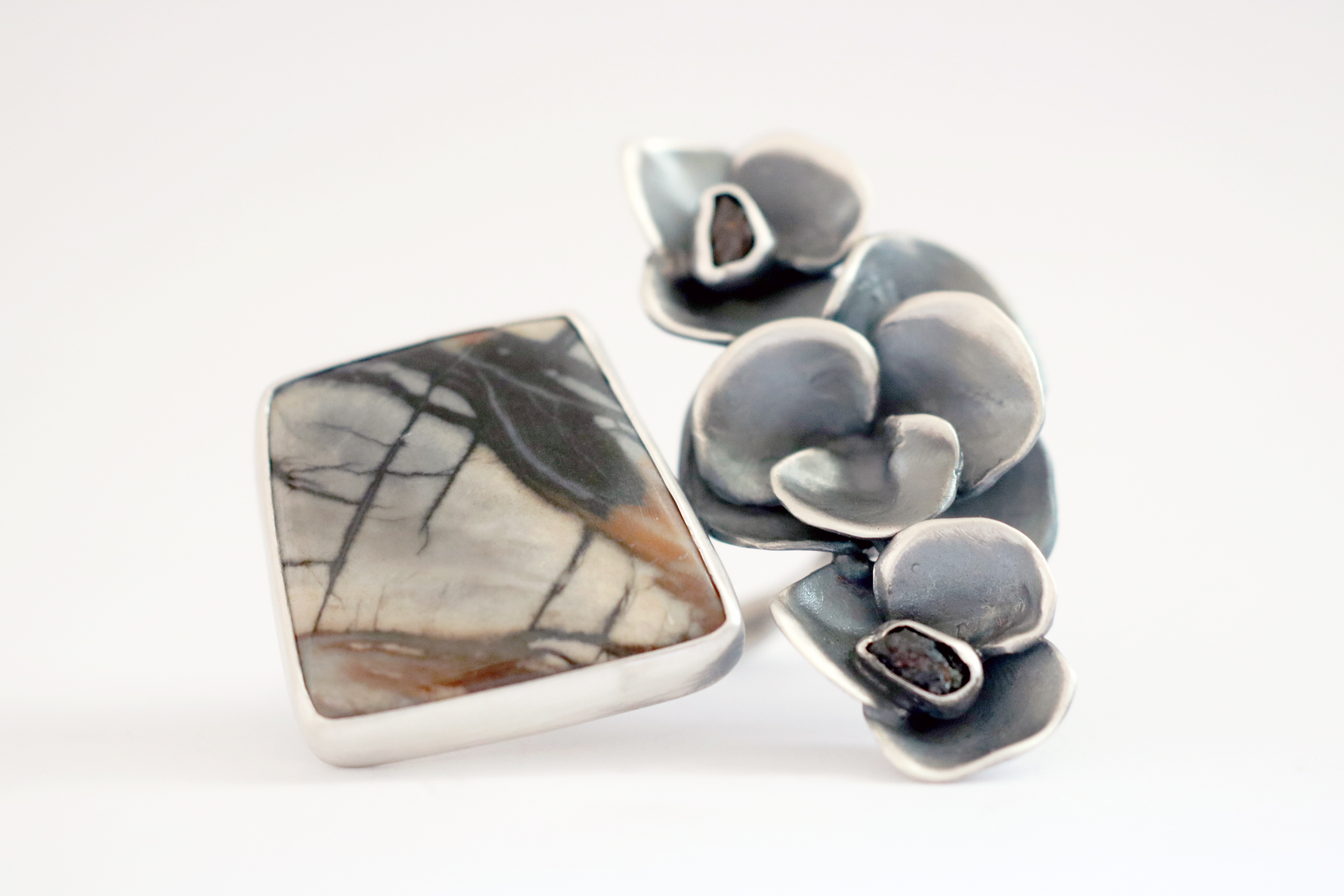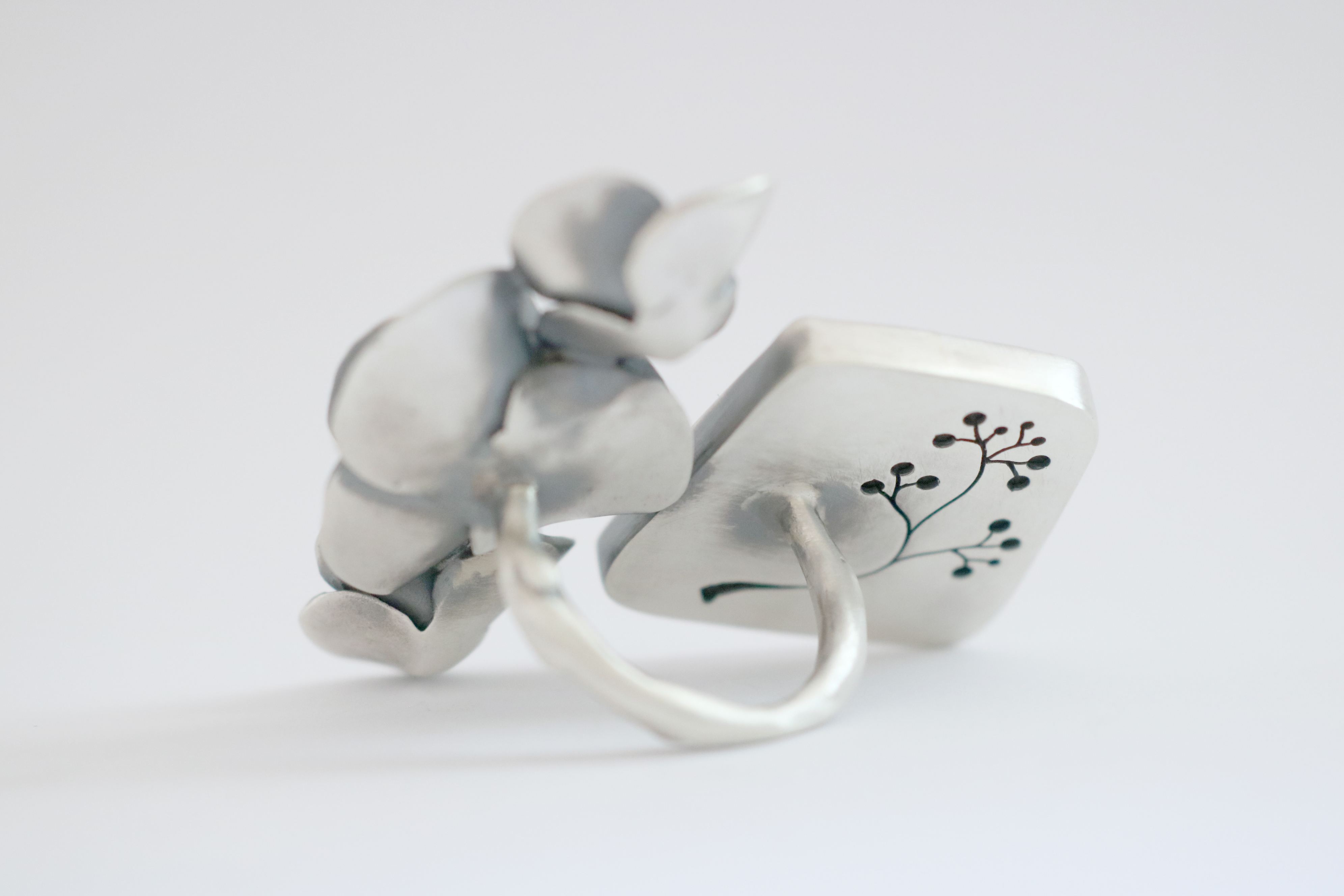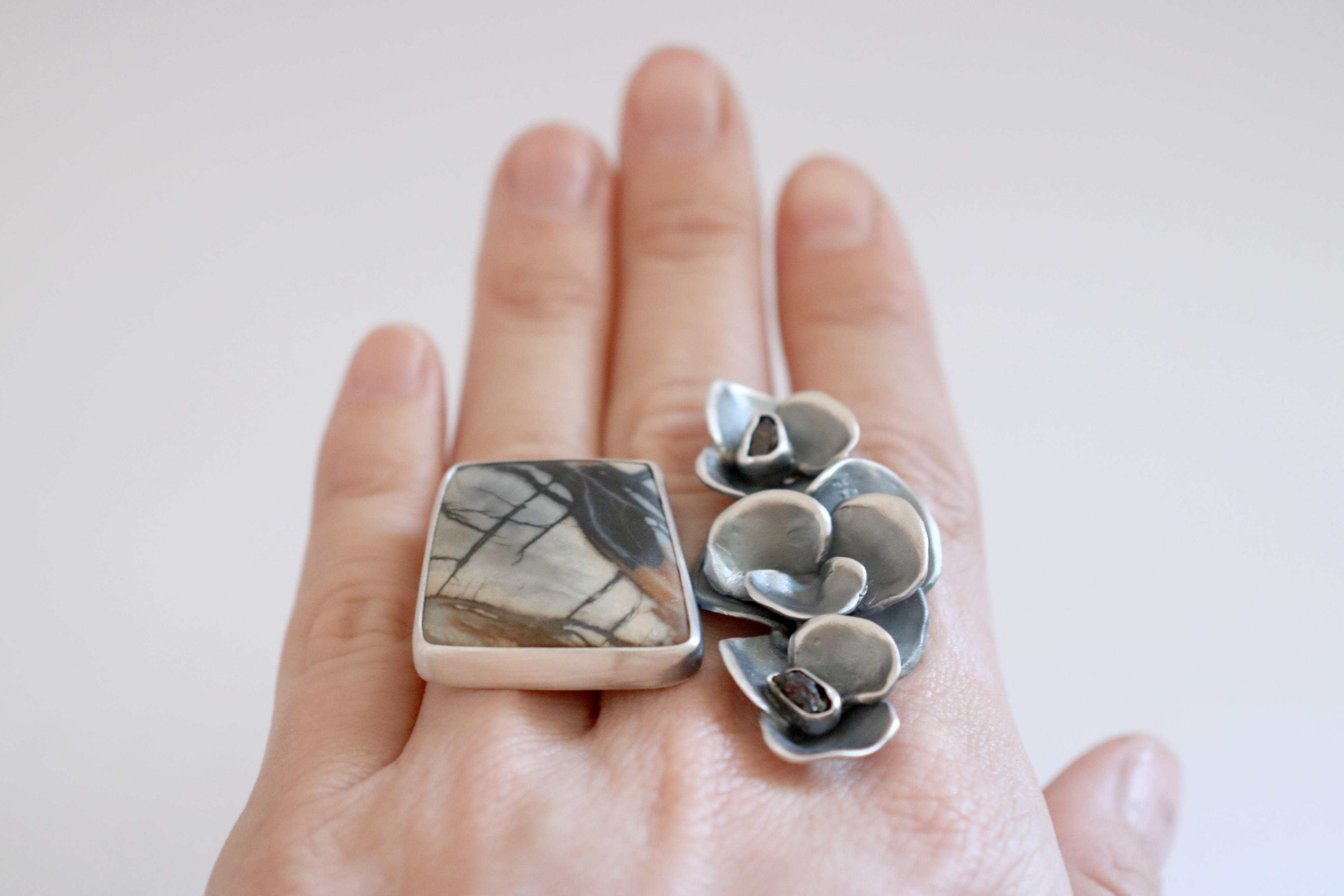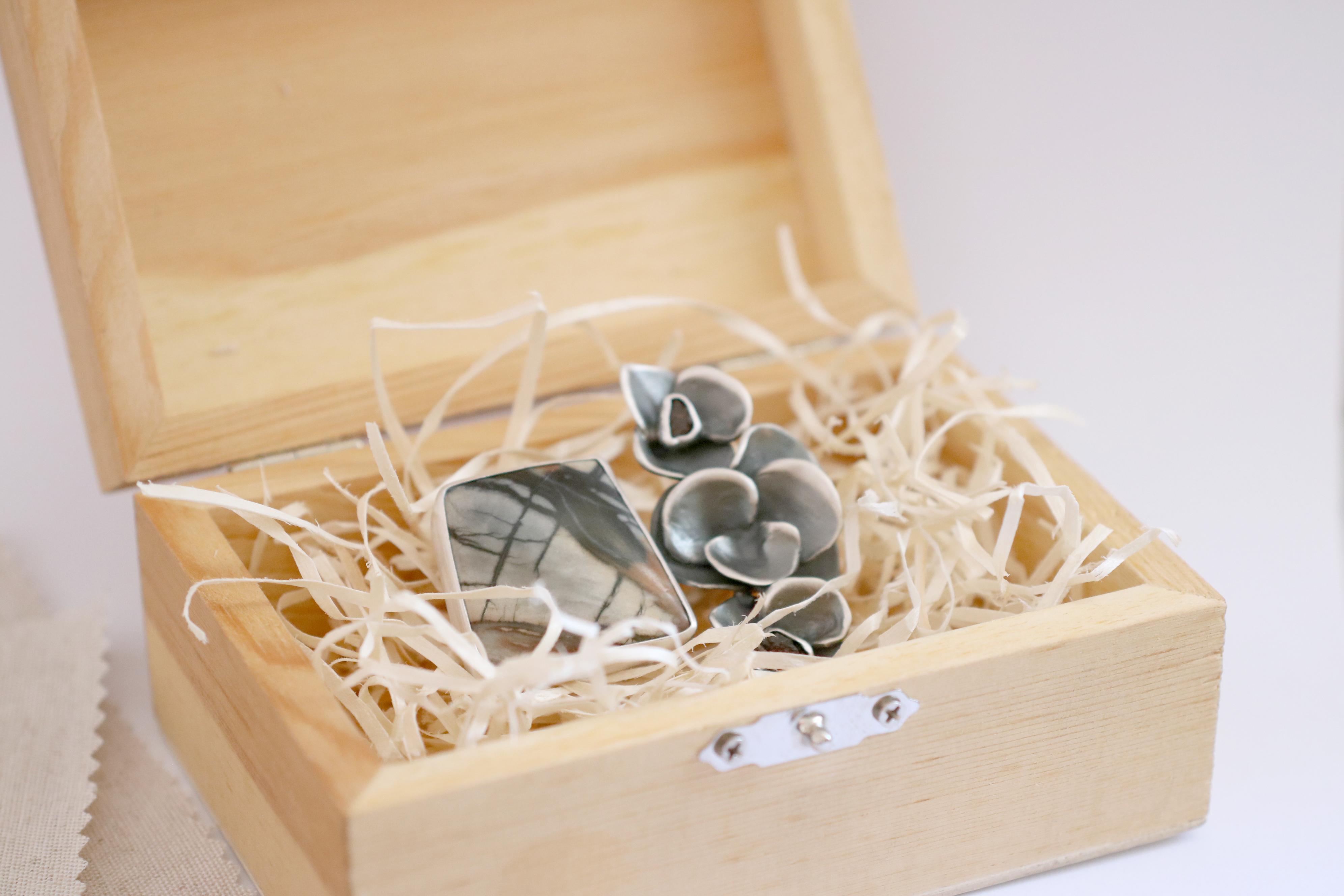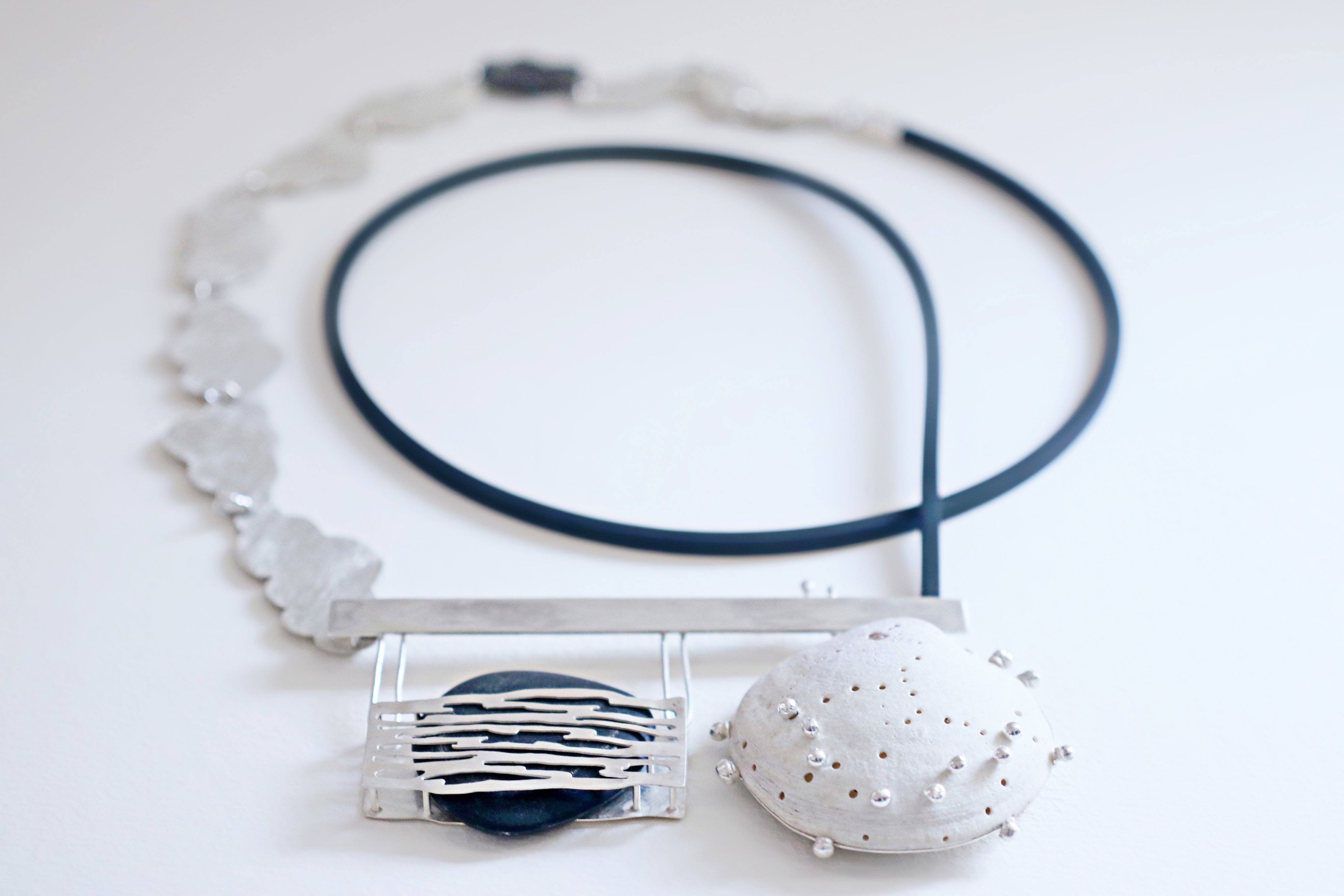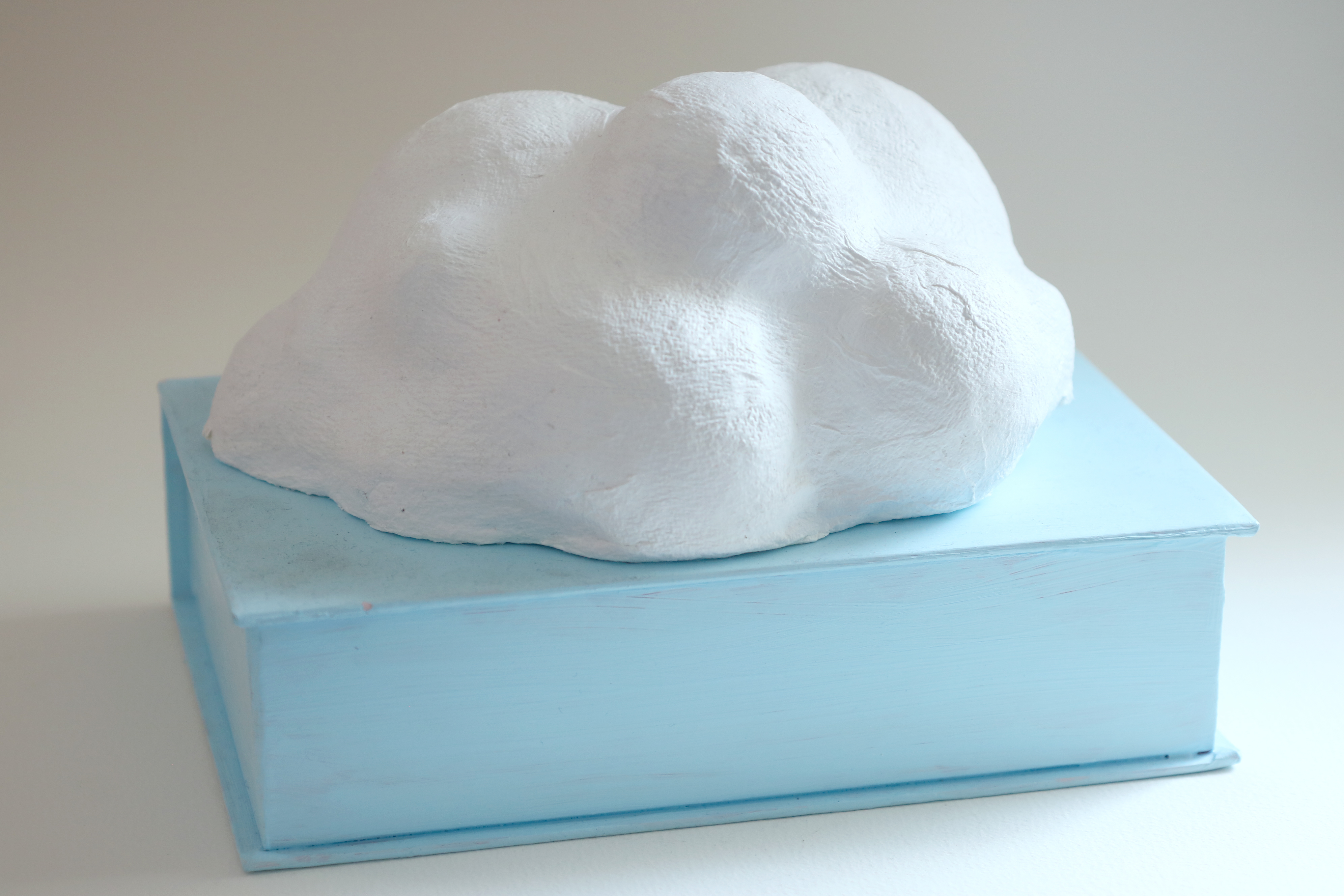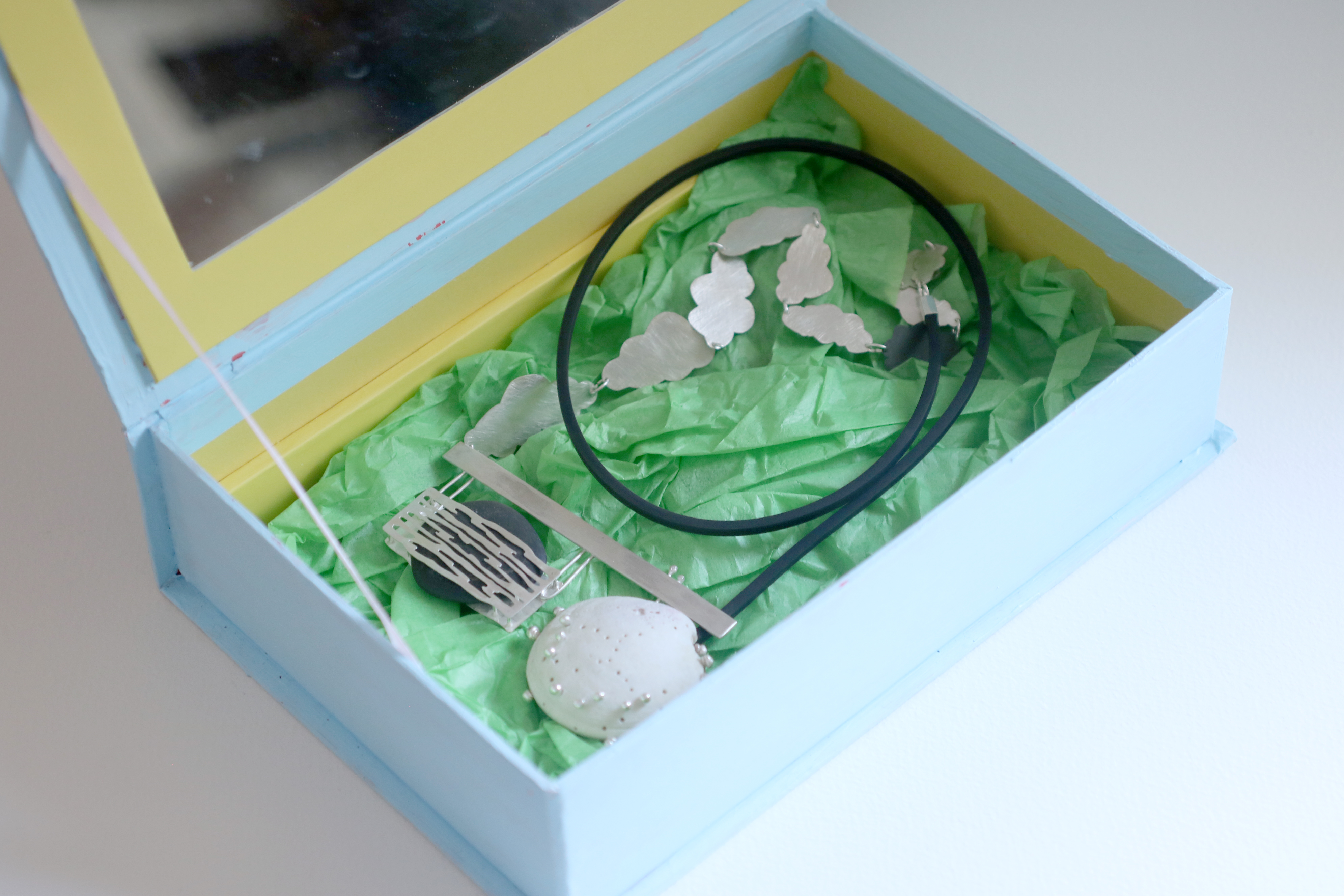 Marta Oms – Spain
Flower of the Valley
We decided with Ellie to make each other a personal piece with some special stones, so I choosed this Jasper Ellie sent me as inspiration.
Ellie name means Flower of the Valley, and the Jasper was like a forest in my eyes, so I created this mixed flower and forest piece for her.
The deep forest, the magnificence of trees, the roses
romanticism is a powerful combination to bring the magic on Ellie's hands.
It's an sterling silver ring with three handmade roses, one Jasper and two raw Garnets. The Jasper has flower sawed at back as decoration.
Ellie Bloemendaal – Netherlands.
Marta and I send each other some objects, with which we have a special connection. I saw a link between two objects that gave me a lot of inspiration. One was a by water polished stone, found by her daughter, and the other a fossil shell, a present from her sister.
With this combination I made a necklace especially for her, in which you can see her love for the sea, the beach and also it's a nice connection with her family.
The stone is in a silver locker in which I've created a waterreflection. The shell is surrounded with silver grains of sand. Both hanging on a horizon with a chain of silver clouds.
It was delightful to meet Marta in Barcelona and have our personal exchange in this beautiful city.
Recommend

0

recommendations
Published in ByPreeApproved