Melody Armstrong & Laura González Jewelry Exchange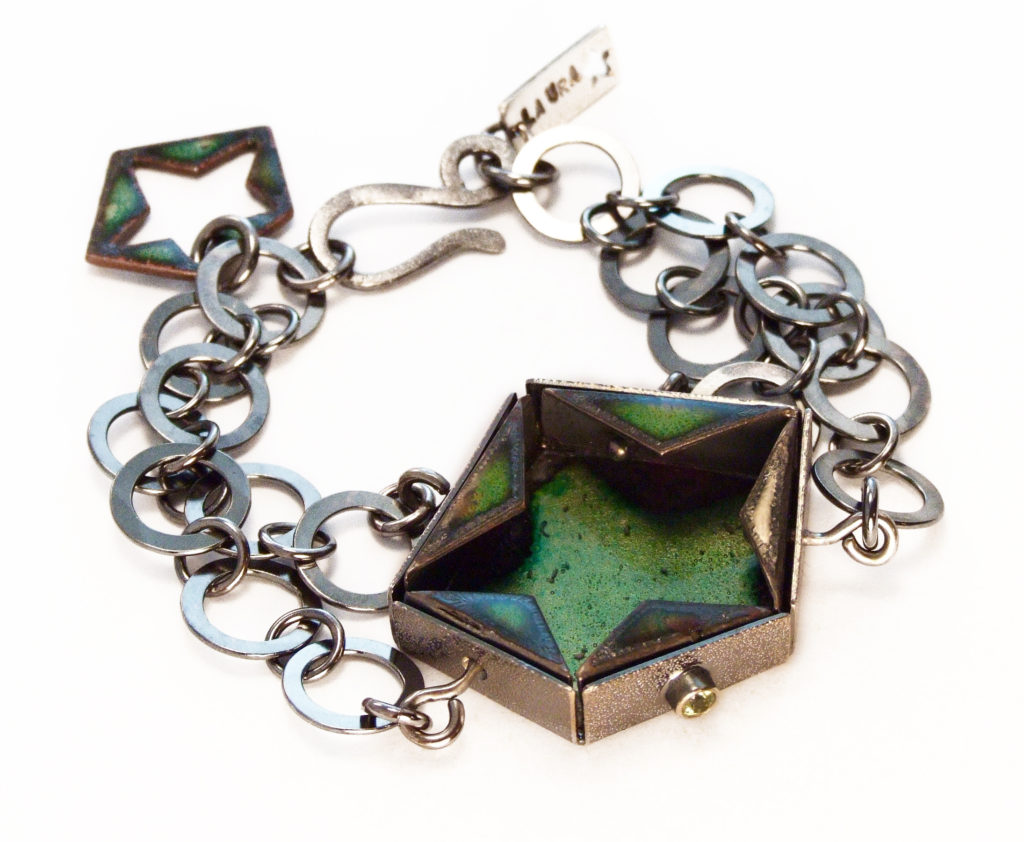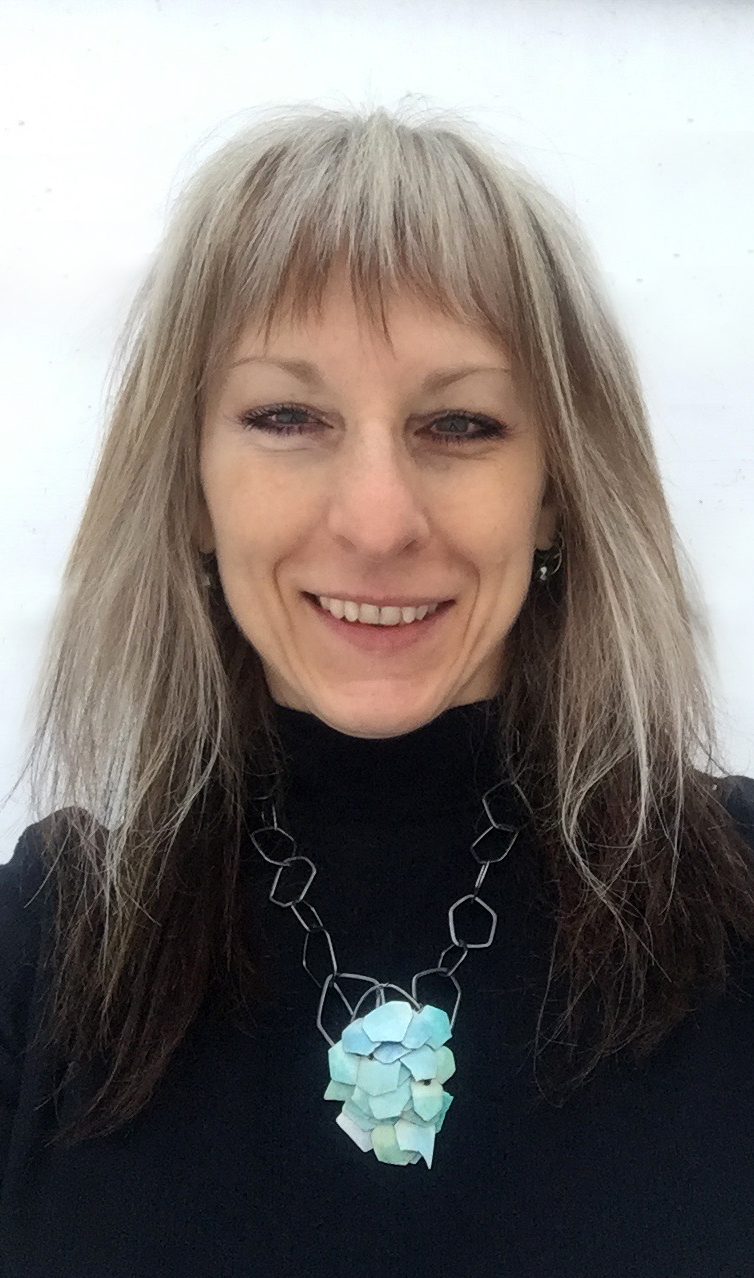 Melody Armstrong
Canada
After some back and forth with Laura Gonzalez, I thought a Green Star Bracelet would be fitting. Her favourite colour is green and she likes to wear bracelets. I did not tell her what it was going to be so it would be a surprise upon opening. The unbelievable thing was that she was wearing a green shirt with tiny green stars at that exact moment!
Link to Melody's profile: https://preeapproved.com/members/melodyarmstrong/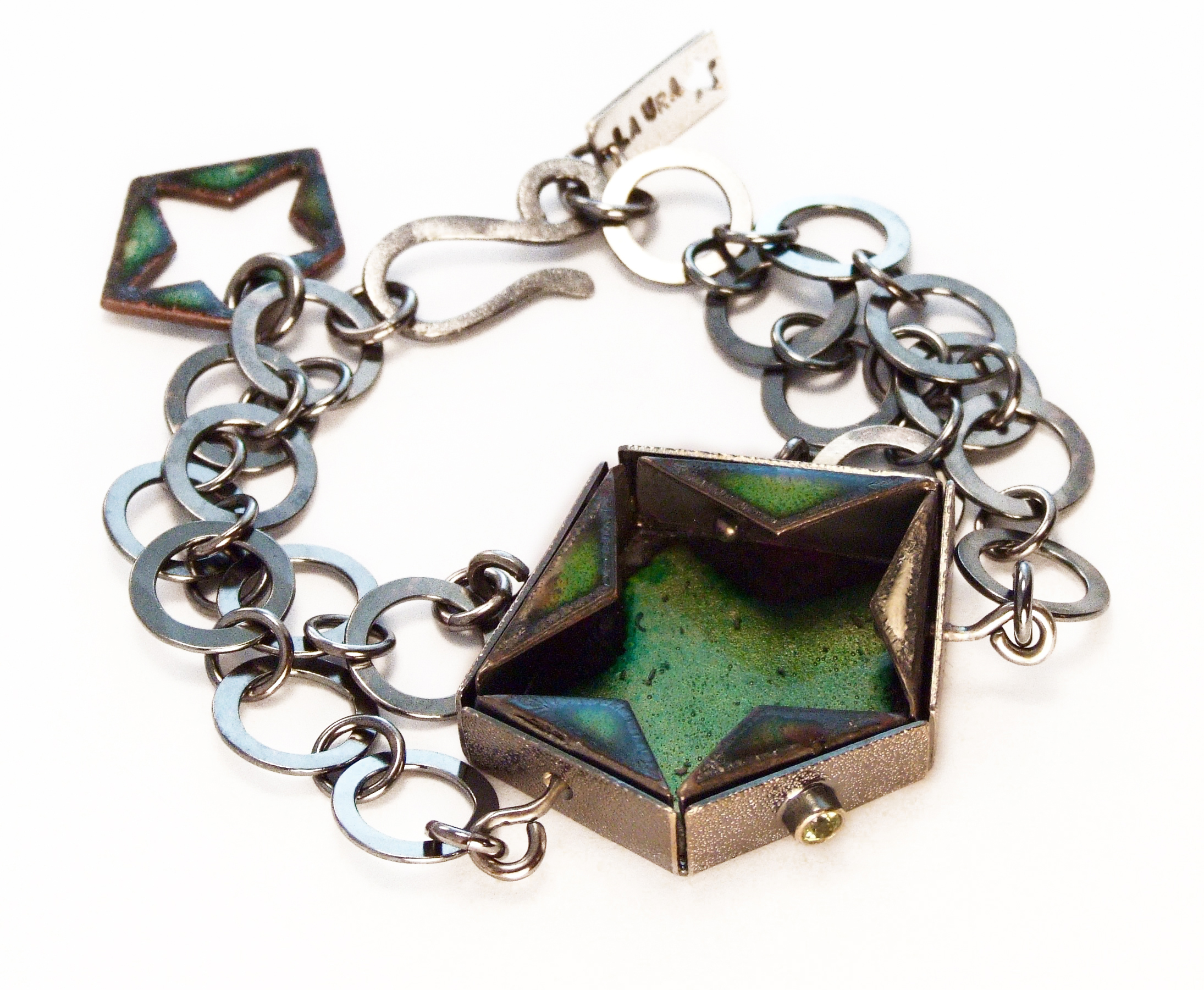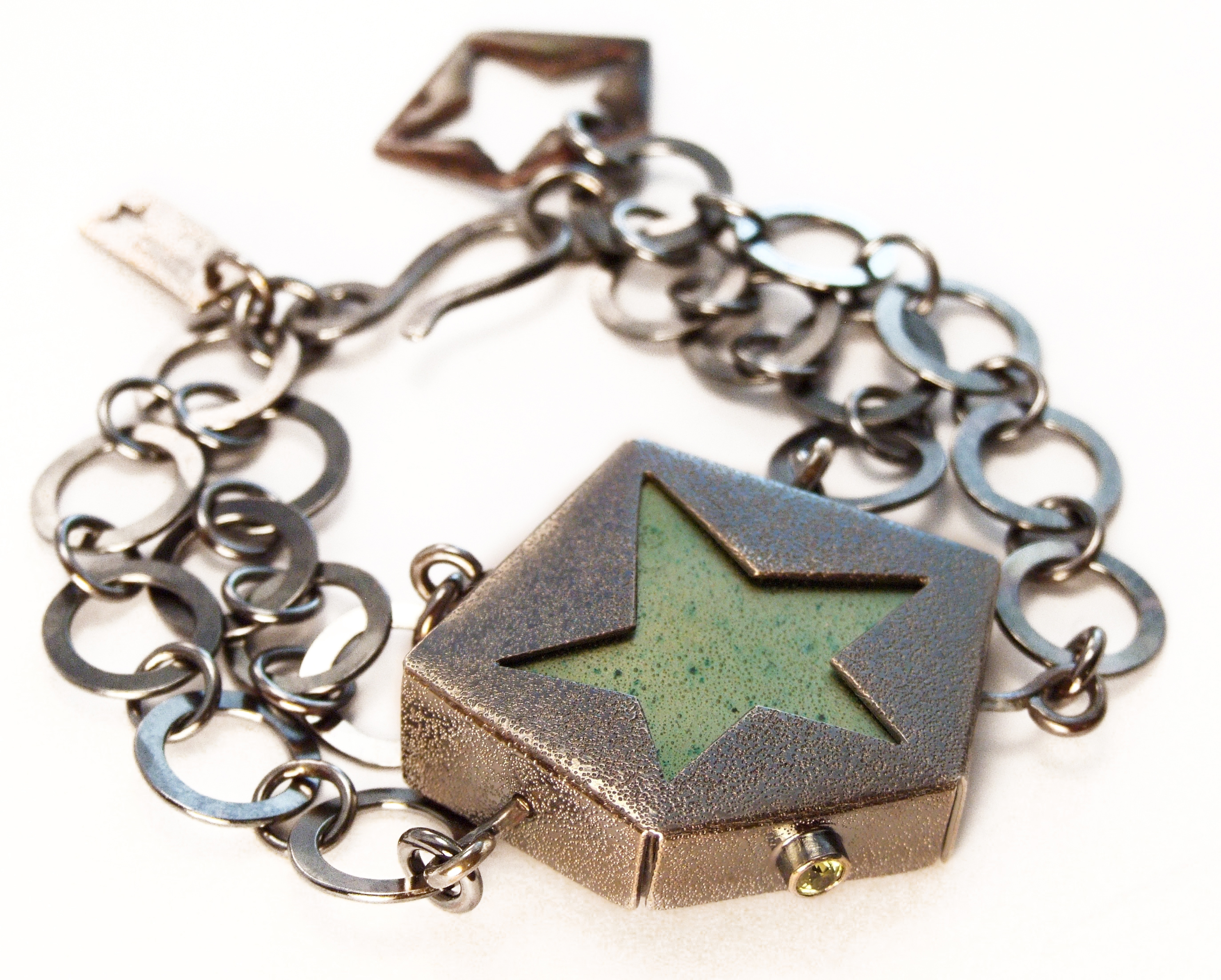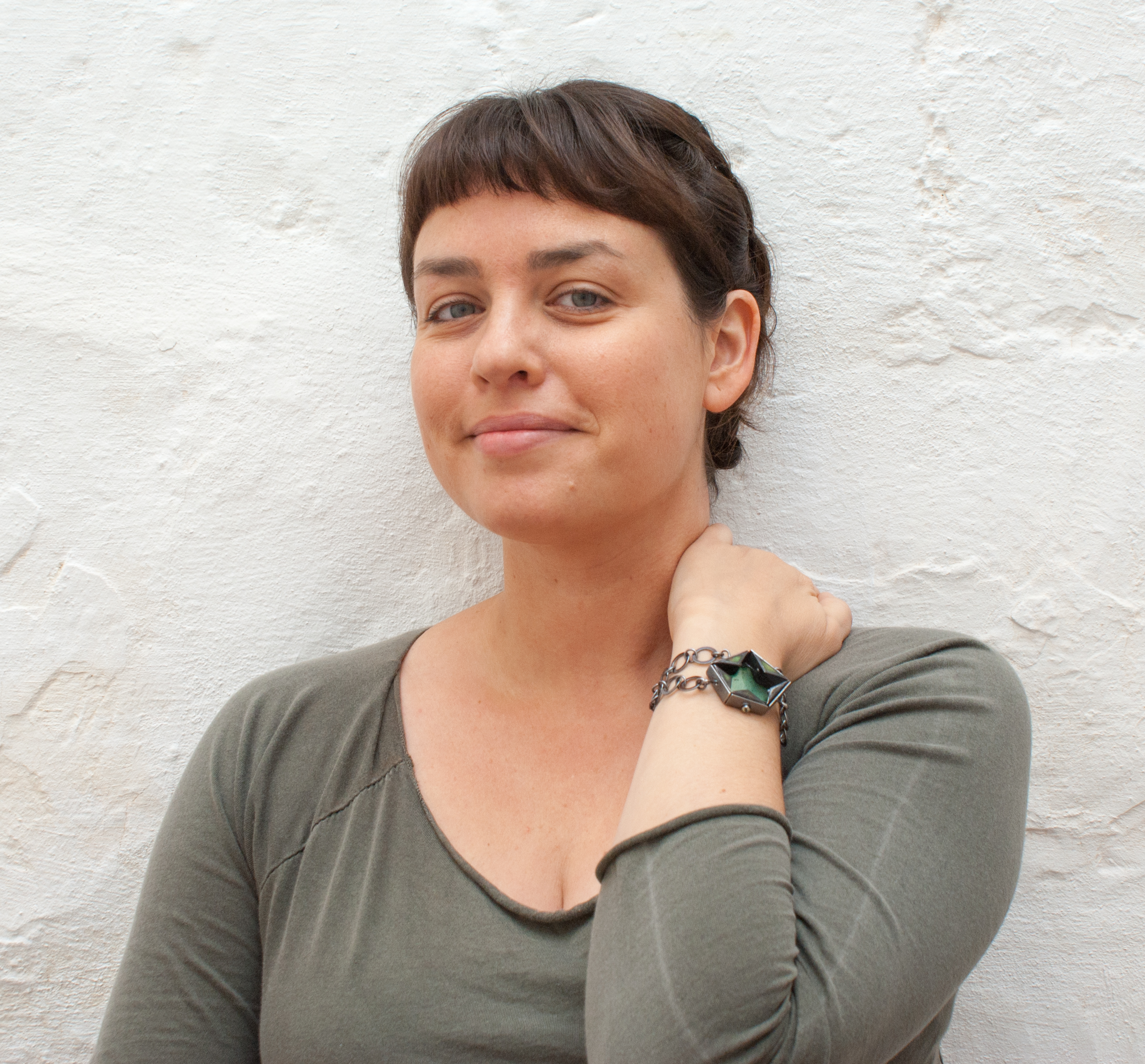 Laura González
Spain
I'm a jeweler from Barcelona, living in Menorca.
Since 2010 I have my studio and an etsy shop: Marumerojoies.
I'm inspired by organic forms, and I also like the 'mechanical' jewelry, that has parts to play with.
When Melody told me she loves turquoise blue and the sea, I knew what kind of piece I'll create for her.
I made a brooch and a collar, that can be worn together as a pendant. With blue and white enamel colors, like the sea here in the island, the brooch is made with little pieces that move. They are like a chainmaille, reminding the scales of a fish.
I used pentagonal shapes in my design, before knowing which piece Melody was going to do. Curiously she made a five-pointed star for me.
Materials: Sterling Silver and fire enamel.
Link to Laura's profile: https://preeapproved.com/members/marumerojoieslauragonzalez/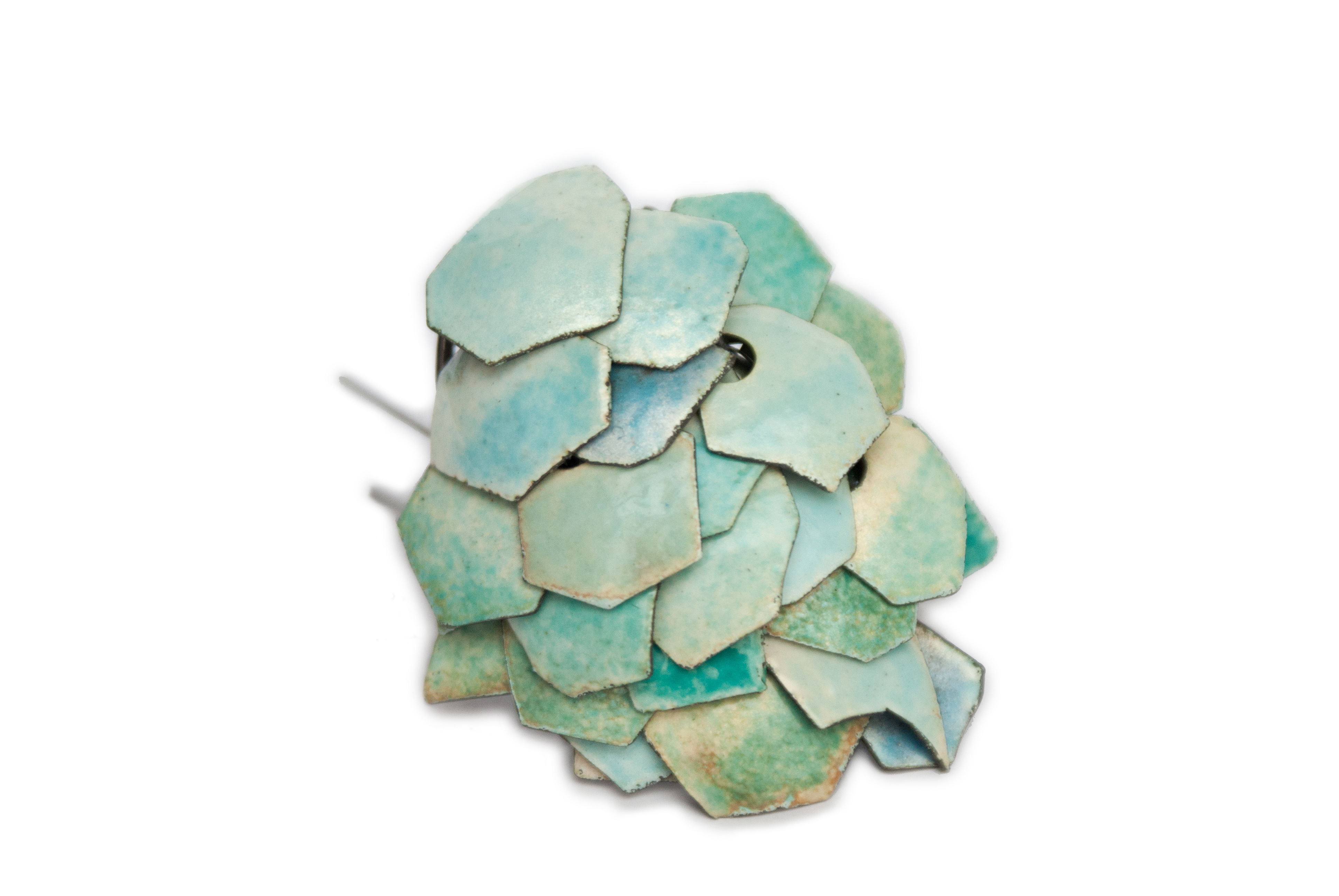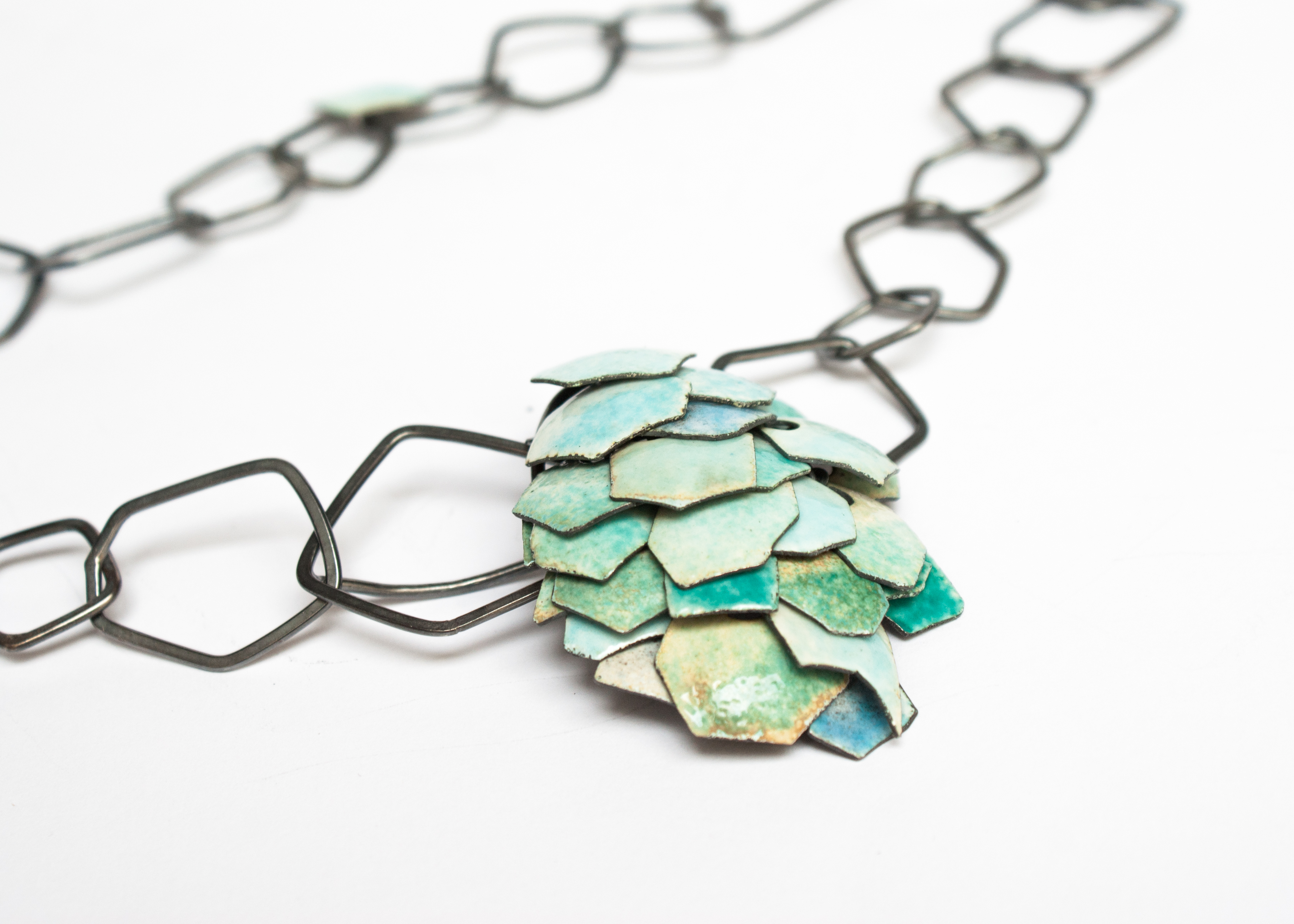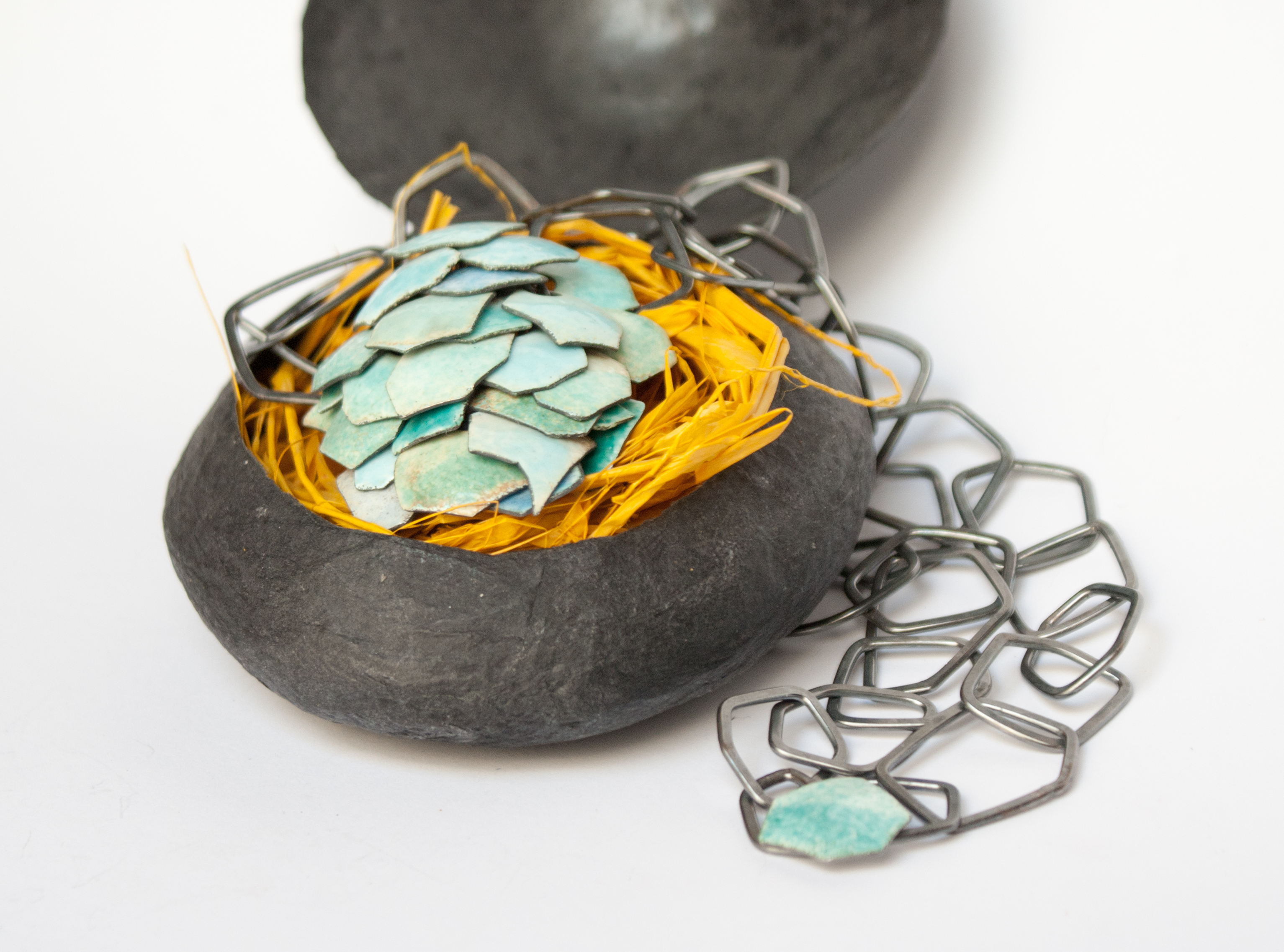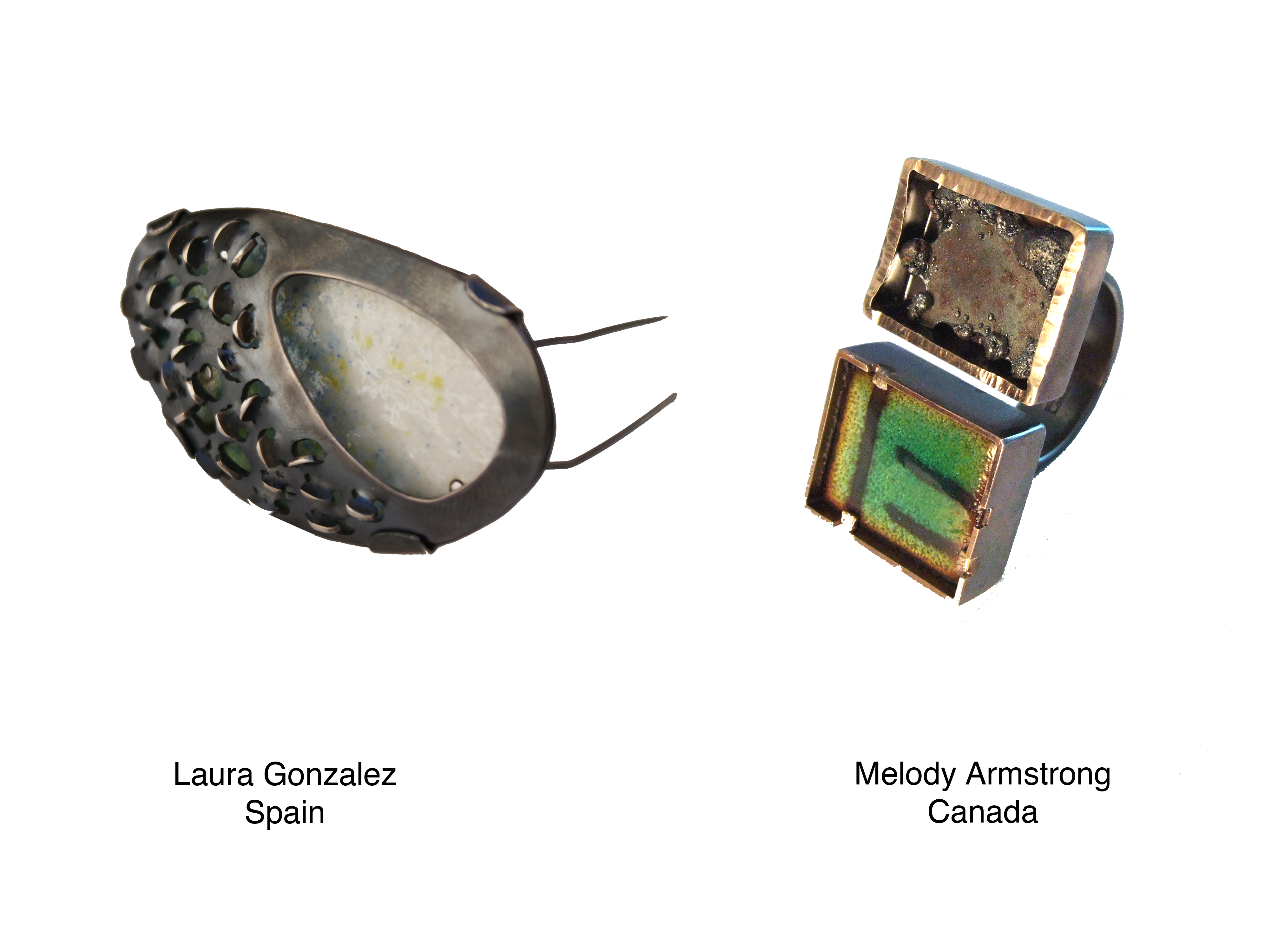 Recommend

0

recommendations
Published in ByPreeApproved