Rene Henry & Esther Ortiz-Villajos Exchange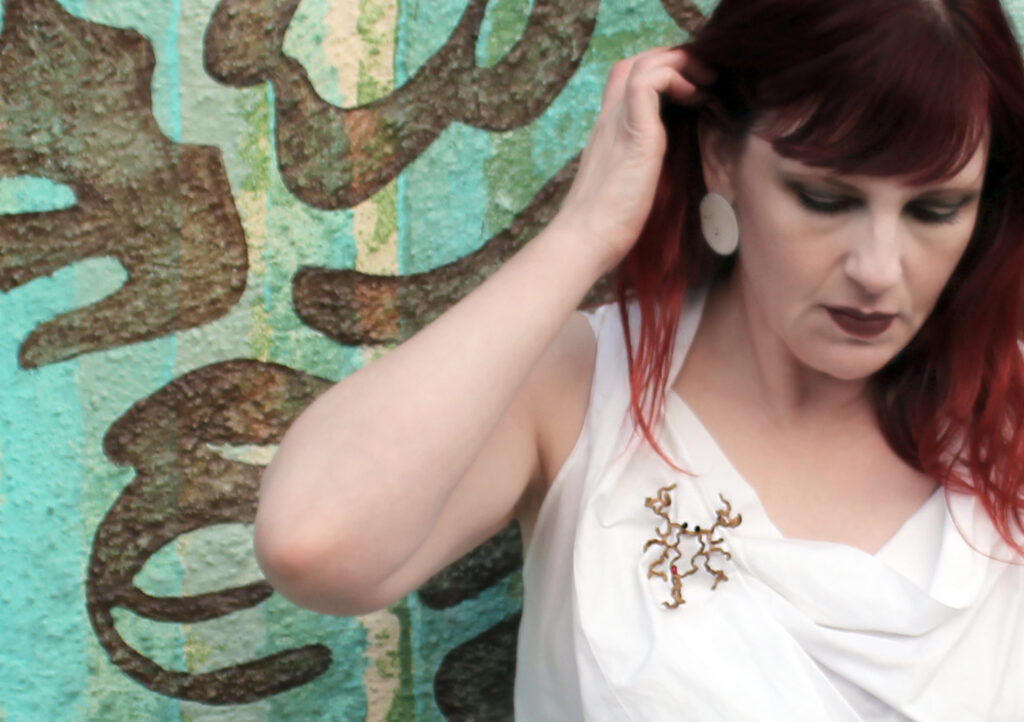 Rene Henry – USA
For Tcje project my partner, Esther Ortiz-Villajos, and I decided on the bug theme in honor of Jim Dunakin. I knew as soon as we agreed upon this as our theme it would be an outside-of-my-comfort-zone challenge, since my work primarily focuses on abandoned and decaying architecture. Esther described the praying mantis to me as "elegant and seductive"; as well as having one as a pet when she was a child. In researching I found many species variations, but I was inspired by the striking color and shape of the Empusa fasciata. The Mantis House combines my architectural style with an organic atmosphere to help the mantis feel at home.
Esther Ortiz-Villajos – SPAIN
This exchange has been a great and magical challenge, even more than expected.
We decided to make a bug for each other. Renè told me that she identifies with scorpions, not only because Scorpio is her astrological sign but also because she grew up in the deserts of Arizona. I started to think about a new kind of scorpion inspired by the 'bark scorpion'. I decided to make it with the last process of generation I've been investigating which is very 'biological' and appropriate for a bug. Departing from a basic unit, the species begins to grow until the shape reaches its ultimate state of maturity. Little by little assuming a life of its own. We built a very maternal relationship until he reached his final shape and he felt ready to go. I cut the umbilical cord and let him cross the ocean and start his new life.
Recommend

0

recommendations
Published in ByPreeApproved